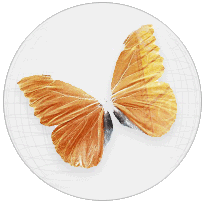 Media Storehouse... "The Site To Be Seen On"
If you are looking to make your images work for you
then look no further than Media Storehouse
Media Storehouse is an online company founded in the UK in 2002. Starting life in partnership with Fujifilm, Media Storehouse was born when Fujifilm asked Media Storehouse to develop an online store so they could sell Manchester United Football Club images to fans as prints and photo gifts. The first branded print store was launched in 2004 in time for the FA Cup Final between Manchester United and Millwall Football Clubs.
Since 2004 we have continued to grow our British, European, American and Australian Print and Licensing Stores. Today we are an international online company with global capabilities; delivering images around the world in a range of printed products from our production partners in the UK, USA and Australia.
Simply upload images from your collection to your branded and personalised print store making them instantly available for sal in a range of products.
Our team can meet most requirements. What's more, we offer additional services at the touch of a button including:
Print services
Digital asset management
Digital Media Licensing and Distribution services
Kiosks
API Integration with existing systems
Green screen technology to allow visitors to appear in the photo
Complete photographer scheduling and image delivery
Branded print stores for professional photographers
Bulk production of prints and photo gifts for in-store merchandising
For further information please download our UK brochure or Australian brochure. We can be contacted via sales@mediastorehouse.com or +44 (0)203 286 0822
Consumer Print Stores
This is our comprehensive online outlet for prints in the consumer products market. We offer a customized front end, which mirrors your own site offering prints, framed prints, canvasses, creative gifts and much more. This offers you a low risk and easy to implement way of earning additional revenue from images.
Benefits include:
Flexible pricing – choose what you want to charge for products
Fully outsourced service – no need for hardware or technical expertise
Highly available – built on fully resilient infrastructure so your site is up and running at optimum speed
Easy to use – interface designed so that even non-technical users are up to speed quickly
Worldwide availability – delivery of products globally with multi-currency and language support
Reporting – real time reporting of visitors, searches and sales
Web based – no need to install applications, available from any internet connected device
Available via mobile devices
Real time RSS feeds
Total security
FTP drop folders and Web Based uploads
Free frequent upgrades
Direct feeds into major Internet search engines
Administrator customizable pages
Established marketplaces, including Amazon and www.mediastorehouse.com
For further information, please email sales@mediastorehouse.com or call +44 (0)203 286 0822
Business Image Repositories
Manage, market, and distribute your digital assets in a business to business environment. Make your digital assets immediately available to customers via ftp, http, etc. Featuring full integration with our consumer service, you can offer any combination of consumer and business services with one simple upload.
Benefits include:
Flexible licensing in a variety of methods
Rights Managed and Royalty Free licensing models
Flexible payments – including real time card processing and payment on account
Comprehensive access and authorization controls
Automated distribution via FTP or email
Create and share light boxes
Fully outsourced service – no need for hardware or technical expertise
Highly available and quick access
Easy to use
Worldwide availability – global delivery with multi-currency and language support
Reporting – real time and spreadsheet reporting
Web based – no need to install applications, available from any internet connected device
Total security
Free frequent upgrades
Administrator customizable pages
Real time RSS feeds
FTP drop folders and web based uploads
Blogging and News functionality
Dynamic automated views
For further information, please email sales@mediastorehouse.com or call +44 (0)203 286 0822