Choose beautifully printed art from the best image archives
Are you looking to buy an art lover something special for their next birthday? Do you want to treat yourself to an art piece such as a framed print? Maybe you want to decorate your home with art print cushions or canvas prints of your favourite animal?
At Media Storehouse you can turn any of our images into high quality wall art, home ware, gifts and various accessories.
We are proud to have an extensive collection of categories that each has thousands of images to choose from. Our categories include:
Once you have found your chosen art, you can turn it into a photo printed jigsaw
From just £26.99 or $32.99 you can have any of our art prints placed onto a jigsaw puzzle. Perfect for treating yourself or gifting to someone special, our photo printed jigsaws come in a range of sizes from 300 pieces all the way to 1000 pieces.
When creating your photo jigsaw, our team will take great care creating it and sending it out for delivery, and our larger puzzles are packed to fit most letter boxes.
Or perhaps you would prefer our metal wall prints?
When placed on the wall with soft pad spacers, you can give the illusion that our metal wall prints float effortlessly. Placed onto high quality lightweight aluminium, each print will have an ultra glossy finish for maximum effect. You can also benefit from:
A clear protective coating for durability
Similar price when compared to our framed prints
Ready to hang wherever you like
Novel gift idea that can be treasured for many years to come
Does not warp or crease
Easy to wipe clean
Whatever print you choose to have on our metal wall print, you can be assured that it will look modern, sleek and incredibly stylish.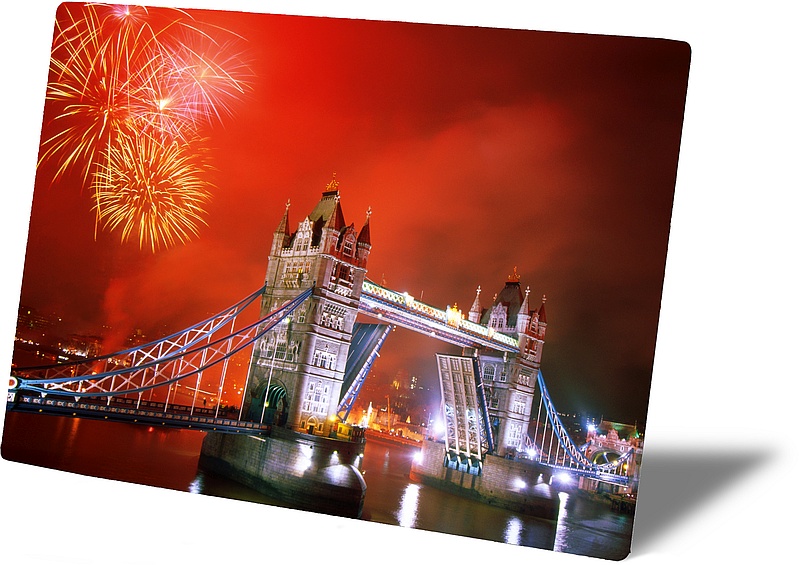 We can also print on a range of other products
If jigsaws or metal prints are not for you, then we have a whole host of other options such as:
Photographic Print
Poster Print
Fine Art Print
Mounted Photo
Glass Frame
Acrylic Blox
Framed Print
Antique Frames
Premium Framing
Greetings Cards
Glass Place Mats
Glass Coaster
Postcards
Tote Bag
Photo Mug
Mouse Mat
Cushions
At Media Storehouse we provide a range of products that allow you to decorate your space with flexibility. Whatever product you choose, you can be assured that your chosen art product will be skilfully made to order and sent quickly and safely. We guarantee the image quality for all our products and also provide easy returns.
Don't just take our word for it!
See what so many of our happy customers have to say about us:
"Excellent products & speedy delivery" Julie K
"Basically, it's a pleasure to do business with you." Peter W
"Media Storehouse is Excellent they sell lovely products, dispatch quick and get it quick" Vicki G
"Love the wide variety of jigsaws you can get through the Media Storehouse. Very well made and always arrives on time, well packaged." Margaret R
Need some help?
Whether you need help with an order or have a burning question, our team are always happy to help. Just use the contact form to ask any questions and our team will get back to you.
To keep up to date with the latest updates and trends, make sure to follow us on Facebook, Twitter, Pinterest and Instagram.