Wish I Was There Art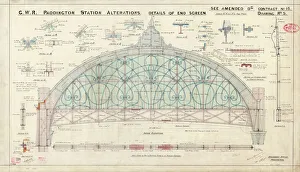 All aboard Network Rail - incredible art prints, greeting cards and postcards of places missed are here!
Back in April our print partner, Network Rail, ran a competition. They asked art students from across the UK to create art that reflected places they'd missed traveling to during the pandemic.
From the historic Glenfinnan Viaduct in Scotland, to the the beautiful Norfolk scenery, their amazing works of art are sure to inspire you to hop on a train to visit any one of these places. When you've done that, or maybe you don't have time to travel just yet, you can create your own, unique art posters to enjoy in your own space. Or maybe you'd prefer to transform them into greeting cards, adding a printed personalized messages inside. There's even a set of 8, A6 postcards for a quick, easy and personal way to connect with loved ones.
Want to know more about the "Wish I was there" project or Art and the railway? Here's the link
When you're done reading head on over to the store to browse the art print collection and enjoy reading the lovely stories which inspired the artworks from the artists themselves.
The artist sees what others only catch a glimpse of
― Leonardo da Vinci