Decorate your home with our contemporary art posters and canvas prints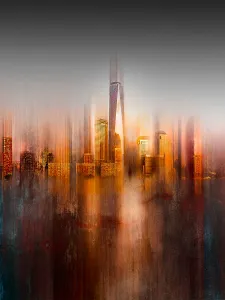 Are you looking to make your house a home? Do you love nothing more than being in the company of fine art prints? Perhaps you're looking to create a special space that is adorned with your most loved artists work? If you want to choose from thousands of artwork and create your very own art posters or canvas prints, you've come to the right place.
At Media Storehouse we are home to thousands of artwork pieces that you can transform into numerous products
We give you full access to our library that is home to over 150 brands, all of which you can then make into photo prints, canvas prints, mugs, tote bags and much more. All our pieces are professionally printed for superior quality and carefully packaged to your door.
You get to have access to a whole host of categories in our gallery such as:
Our canvas prints are a popular choice
Suitable for both the home and office, canvas prints are becoming more popular due to their modern aesthetic. Being easy to hang and long lasting, you can turn any space into a gallery with the addition of our canvas prints.
With our canvas prints, you can benefit from:
Our excellent craftsmanship- our canvas picture prints come complete with hanging hardware for a hassle-free set-up
High-quality materials- the canvas is made from a high-grade polyester and cotton mix that is stretched over a 1.25" Kiln-dried knot-free wood stretcher bar
Built to last- the non-warp wood finishing not only gives it a high finish but also ensures it's built to last
Once you have chosen the artwork you'd like us to print on canvas, just choose your size to complete your order and we'll be in touch.
Another great option is our poster prints
From just £11.99 you can order poster prints that suit your style. Printed on superior archival, 200gsm satin photographic paper, our poster prints are carefully rolled and inserted into a strong mailing tube for maximum protection. Simply choose your artwork, your size and leave it with our team to do the rest.
As well as art posters and canvas prints, you can choose to display our artwork in a number of ways such as:
However you wish to display our artwork, you can have it your way with Media Storehouse
We love happy customers
And we love what they have to say about what we do best:
"Everything was straightforward and worked well - I was very happy." Anon
"Item I couldn't find elsewhere, delivered promptly and packaged well." Stephen H
"The process of ordering this poster of the historical magazine cover was smooth and easy. The cover arrived relatively quickly and in good condition ready for when I frame the poster. Overall, I am very pleased." John, Birmingham
"I placed my order on line very easily and the canvas arrived within a few days. Canvas prints were flawless. Extremely happy with purchase and would definitely order from here again!" Frederick, London
Stay in touch
We pride ourselves on offering a first-class customer service, and we're always on hand to answer any questions you may have. You can reach us via our contact form, or you can stay in touch and keep up with the latest news via Facebook, Twitter, Pinterest and Instagram.