'Tis the Season To Order Early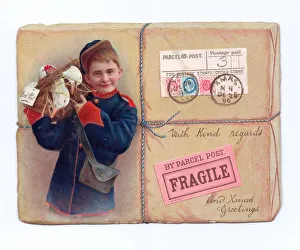 November and December is our busiest time of year and, whilst we will be shipping Christmas orders right up to 23rd December, items ordered after our last ordering dates may not arrive until after Christmas. If you are planning to send Christmas gifts to family, friends, colleagues, to your address or their's, our advice is to get started and ORDER TODAY
Our expert production staff are working extremely hard to print, package and ship Christmas gifts as quickly as they can.
For many items our last ordering date is the second or third week of December. All our products are custom made so we do need to allow for that. Most items are dispatch within 2-3 working days after an order is confirmed but some may be quicker and some longer, so it is important to allow for this. We are advising ordering as soon as possible, especially as some carriers are advising they may have unexpected delays this year
To avoid shopping stress or disappointment, and have a Jolly Holiday, it's advisable to shop early. Our advice is to check the estimated dispatch date when choosing products - standard Photo Prints are normally the quickest to ship. Whilst we cannot guarantee delivery dates, we can guarantee that we will all be working very hard to get your order delivered in time for Christmas Day.
If you would like your Christmas gifts to make it under the tree by, or before, Christmas