Home > Historic England > Images Dated > 2009 > 9 > 19


Pictures Dated 19th September 2009
Available as Framed Prints, Photos, Wall Art and Gift Items
Choose from 1 pictures in our Pictures Dated 19th September 2009 collection for your Wall Art or Photo Gift. Popular choices include Framed Prints, Canvas Prints, Posters and Jigsaw Puzzles. All professionally made for quick delivery. We are proud to offer this selection in partnership with Historic England.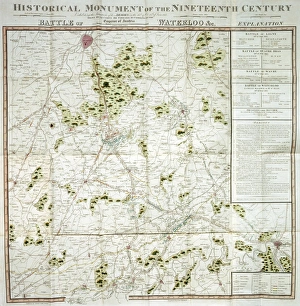 Featured 19 Print
Battle of Waterloo map J020089
WALMER CASTLE, Kent. "Battle of Waterloo &c" map "Exhibiting the Situation of the Armies on the 16th, 17th & 18th of June 1815". Battle of Ligny, Battle of Quatre Bras, Battle of Waterloo and Battle of Wavre.
© Historic England
Artefact, Battle Field, Waterloo, Wellington