All orders are protected by
our Pixel Perfect Guarantee

Fast, Safe Delivery
and Easy Returns
Home > Historic England > Historic Images > 1870s - 1900
()
of Aldworth lychgate CC72_01073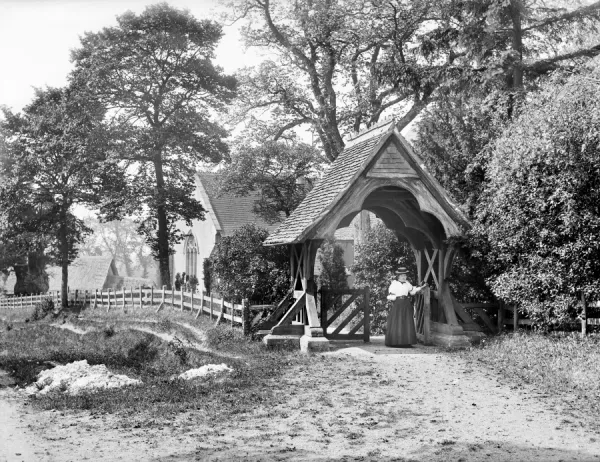 X
Add to Basket
Please choose your product first
check Beautiful Photo Prints and Gifts
check Professionally Printed
check Photo Prints are in stock
check Pixel Perfect Reproduction
check Made with high-grade materials
check Carefully packed to aid safe arrival
Most popular orders
of this image
Info
Reviews

Delivery

Pixel Perfect

Aldworth lychgate CC72_01073
ST MARYS CHURCH, Aldworth, Berkshire. Looking towards the church which is visible through the trees with a woman passing through the lychgate in the foreground. Photographed in 1895 by Henry Taunt.?
This picture is available as
Media Storehouse, founded in 2002, is proud to offer this picture by special arrangement with Historic England
© Historic England
Media ID 5751764
check
Fully covered by our Pixel Perfect Guarantee
check
Made with high-grade materials
check
Expert colour and quality finish
Watermarking and Website Address do not appear on finished products
Related Categories
Home > Historic England > Historic Images > 1870s - 1900
Home > Historic England > Historic Images > Henry Taunt Collection (1860-1922)
Full Art Print Range
If you are unsure which print style will suit you best then please see our comparison below. We aim to dispatch all orders within a week of ordering with regular Photographic Prints being posted within one working day (ideal for framing at home).