All orders are protected by
our Pixel Perfect Guarantee

Fast, Safe Delivery
and Easy Returns
Home > Celtic FC > Sport > Football > Celtic FC > Celebrations
(Framed Print)
Framed Print of Georgios Samaras. 27/02/08 CLYDESDALE BANK PREMIER LEAGUECELTIC v INVERNESS CT
check Made in America
check Pixel Perfect Reproduction
check Made with high-grade materials
check Carefully packed to aid safe arrival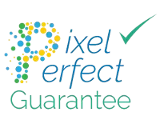 Most popular orders
of this image

Framed Print
Select this product

Photographic Print
Select this product

Poster Print
Select this product
Info
Reviews


Delivery

Pixel Perfect
22"x18" (56x46cm) Framed Print of Georgios Samaras. 27/02/08 CLYDESDALE BANK PREMIER LEAGUECELTIC v INVERNESS CT
Our contemporary Framed Prints are professionally made and ready to hang on your wall
27/02/08 CLYDESDALE BANK PREMIER LEAGUE
CELTIC v INVERNESS CT (2-1)
CELTIC PARK - GLASGOW
Delight for Georgios Samaras as he doubles Celtic's advantage
© Celtic FC - All Rights Reserved
Media ID 698513
(08022703, celtic v inverness caledonian thistle, celtic v inverness ct, inverness caledonian thistle)
Framed Print
Wooden frame and print with digital mat. Overall outside dimensions are 22x18 inch (559x457mm). Finished back features brown backing paper, hanging bracket and corner bumpers. Glazed with durable Styrene Plastic to provide a virtually unbreakable glass-like finish, easily cleaned with a damp cloth. Maximum size of printed image is 16"x12"
check Overall Size 45.7cm x 55.9cm (18"x22")
check Fully covered by our Pixel Perfect Guarantee
check Made with high-grade materials
check Expert colour and quality finish
"Georgios Samaras. 27/02/08 CLYDESDALE BANK PREMIER LEAGUECELTIC v INVERNESS CT " is available as Wall Art, Photographs, Fine Art Prints, Posters and other Photo Gifts
Watermarking and Website Address do not appear on finished products
Home > Celtic FC > Sport > Football > Celtic FC > Celebrations
Home > Celtic FC > Sport > Football > Celtic FC > Previous Seasons > Squad 2007-2008 > Georgios Samaras
Home > Celtic FC > Sport > Football > Celtic FC > Previous Seasons > Season 2007-2008 > 27-02-08 Celtic v Inverness CT
Full Art Print Range
If you are unsure which print style will suit you best then please see our comparison below. We aim to dispatch all orders within a week of ordering with regular Photographic Prints being posted within one working day (ideal for framing at home).
Framed Print (US$89.99 - US$199.99)
Photographic Print (US$8.99 - US$89.99)
Poster Print (US$15.99 - US$39.99)
Canvas Print (US$74.99 - US$399.99)
the products i ordered were for gifts.....they arrived well wrapped and looked amazing...im sure they will be well received....thankyou.
Fabulous quality photo, fast delivery. Will definitely recommend and use again. Many thanks
Good quality and prompt delivery and the recipient loved it
No fuss, gift came promptly. Very good
Got just what I was looking for!! Choices are so unique. A great service, fast effevient and courteous!! Thanks, will certainly use your company again!!
Excellent service and well packaged would highly recommend.
Very good value for a quality product that was delivered very promptly
Excellent customer service and very helpful with dealing with some of the queries I had. Very quick delivery and excellent quality products. Highly recommended.
product as described.packed well,arrived very quickly
Simply thank you it all went according to plan
Excellent service! fantastic photo and quality and speedy delivery. I have ZERO complaints. Good value, good product and great service. Thanks!
Thnk you, for great service
Very happy with my purchase. Thank you I will recommend.
Very happy with my purchases-many thanks!
Gift ordered on the Wednesday was delivered on the Saturday by normal post. Communications and product very good.
The product was delivered on time (as per guidelines provided) and look absolutely great. Thank you
loved the card and costar of roche rock .. its our 100 year old neighbors birthday .. soon becoming 101 ... as she come from roche .. I couldnt think of anything else better to get for her .. its perfect .. and the delivery was fantastic as well .. brilliant .. thank you :) .. big thumbs up
Just as described. Perfect!
I saw this painting a couple of years ago in Kenwood house I admired it so much It now hangs in my home for me to admire with your help Thank you
I was extremely pleased with the quality of the four enlarged vintage Irish engravings ordered. Shipping time was great, and I will definitely order from Media Storehouse. I cant wait to see the final matted and framed artwork on the walls around my fireplace. GRK, Manasquan, NJ, US/Kilkee, Clare, IRE
Photo arrived next day which was brilliant. Very pleased with quality. Thankyou