Home > Asia > China > China Heritage Sites > Peking Man Site at Zhoukoudian

Peking Man Site at Zhoukoudian Gallery
Available as Framed Prints, Photos, Wall Art and Gift Items
Peking Man Site at Zhoukoudian, China Heritage Sites, China in Asia
Choose from 1 pictures in our Peking Man Site at Zhoukoudian collection for your Wall Art or Photo Gift. Popular choices include Framed Prints, Canvas Prints, Posters and Jigsaw Puzzles. All professionally made for quick delivery.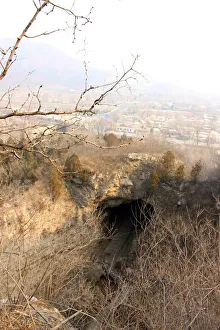 Featured Peking Man Site at Zhoukoudian Print
Peking Man site at Zhoukoudian
CHINA - January 2015, cave at the Peking Man UNESCO World Heritage site at Zhoukoudian, near Beijing
© This content is subject to copyright.
637616098, Ancient, Ancient History, Arts Culture And Entertainment, Beijing, Capital Cities, Cave, Caveman, China East Asia, Color Image, Neanderthal, Photography, Travel Destinations, Unesco, Unesco World Heritage Site, Vertical