Home > Animals > Mammals > Vespertilionidae > Albigula


Albigula
Choose from 2 pictures in our Albigula collection for your Wall Art or Photo Gift. Popular choices include Framed Prints, Canvas Prints, Posters and Jigsaw Puzzles. All professionally made for quick delivery.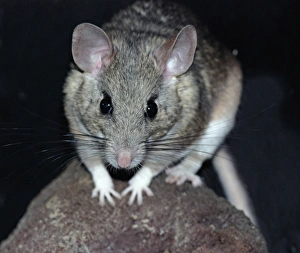 Featured Albigula Print
White Throated Wood Rat
PM-10596
White Throated Wood Rat
found from Central Mexico north to Utah and Wyoming.
Neotoma albigula
Pat Morris
Please note that prints are for personal display purposes only and may not be reproduced in any way.
© Pat Morris/ ardea.com
America, American, American Fauna, Central America, Central American, Facing, M Ammals, Mammal, North America, North American, Rat, Rats, Rodent, Rodents, Single, White Throated, Wild Life